Good morning (or afternoon/evening) guys 😀
This picture belongs to Comma Hangover.
I know I have been away and less available online in the last few months, hardly posting but, hopefully I am back now 😀
At the beginning of this week I have been tagged by the lovely EvyReadsBooks to do this fun looking tag, where I only have to answer a few questions 😀
Short info about Goodreads: This is a very popular website, basically covering most of-all the books ever written and published. People, booklovers can connect and become "friends", but it is mainly used to to rate and review books. I use this website when I am looking for something new to read, or when I am stuck, which book to read from my tbr pile next. I just look a few up on Goodreads, read some quotes from the book, or sometimes see what other people thought of the books. Also, it could be used, if you are like me, with limited finance and cannot decide whether you like to buy the specific book, you can always have a quick, hopefully spoil free read about what other thought of the book. I find this website really useful and am a member on it for a few years now 😀
So here we go 😀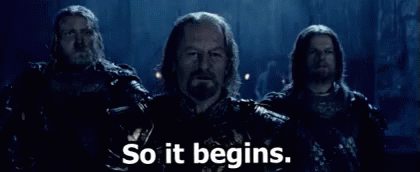 What was the last book you marked as read?
~ The last book I marked as read was A Court of Mist and Fury by Sarah J. Maas.
What are you Currently reading?
~ I am currently reading Poison City by Paul Crilley . I got this book from my boyfriend from Waterstones. This is a Urban fantasy, mystery book with magic and loads of references from star wars, HP and other goodies. So far I am loving it. Really funny and original.
What do you plan to read next?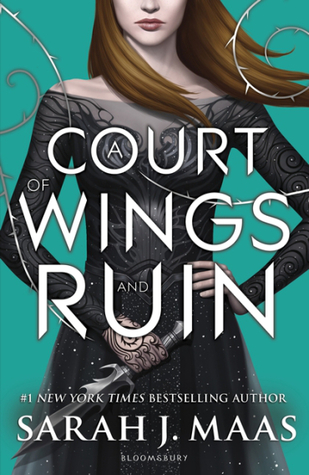 ~I am looking forward to read the UK edition of ACOWAR (to match my other copies).
I am really excited to see what will happen next. 🙂
Do you use the Star Rating System?
Yes, I do use the star rating system, as well as having the Goodreads rating system as the base of my rating here. As, I just used this rating system for such a long time before creating this blog, it was easier to just use the same system here as well, and as I post my reviews on Goodreads as well, this way there is no confusion.
I try and be quite strict and not just give 3/4/5* for everything I read, but being more honest, even when I don't like a book, or if I end up DNFing it.
Are you doing a 2017 Reading challenge?
Yes, I have been completing and participating in the challenge since 2015.
It is a fun way of reading, however, I make sure that I do not lose the fun and enjoyment from reading and keep it as just a goal of how many books I would like to or feel like I can finish that year. I will never rush a book or scan read it just for the sake of completing the challenge.
You can always decrease or increase the number of books you like to read during the year 😀
So far this is how my Reading Goal for this year looks 🙂
Do you have a wishlist?
I do not have it as wishlist, though I do save books that I would like to read next or at some point the near future 🙂 I have my wishlist of the next books I like to buy on Bookdepository , which I keep updating all the time 😀
What book do you plan on buying next?
I have 4 books coming my way 2 is a pre order and 2 already released ones I am looking forward to read. Other than those the next book I would like to get is the Crown's Game series by Evelyn Skye.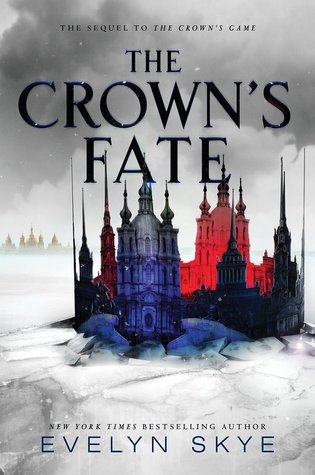 Do you have any favourite quotes?
Yes, I have loads, but it would take way too long to mention all of them 😀
Do you have any favourite authors?
Oh yes. Some of my favourite authors are, Sarah J. Maas; Leigh Bardugo; V.E. Schwab, Marissa Meyer; Sabaa Tahir, Kiersten White and I am really loving Kerri Maniscalco – Jack The Ripper books, so I think she is on my list as well now. It is an ever growing list 😀
Have you joined any groups?
I received a few invites, however, I just do not really had the time, ever to participate in groups for a long time, so I stopped participating in groups. But I still love the website for its other amazing features.
Some people I like to tag and looking forward for their answers are :
Thank you for reading my post guys. Hope you enjoyed it, and please feel free to leave a comment, would love to know your answers or what you thought of the post 😀
By: Amysbookcorner.