Hey guys, I know I have been MIA for a while, but I am still fighting with my reading slump, though today I have chosen a fantasy book that is more then likely to help me out.

On the good news,  have been tagged by the lovely Bookish Princess to do the One Lovely Blog Award. If you are not following her blog just yet, you really should. I always enjoy the reviews she is posting with the most peculiar and fun rating system I have seen in a long while, also the tags are always so much fun to read 🙂
The Rules:
Thank the person who nominated you and link their blog
Add the One Lovely Blog Award to your post
Share 7 things about yourself
Pass this on to as many people as you like (max 15)
Include this set of rules
Inform your nominees
This should be interesting sharing another set of 7 facts about myself… Where shall I start?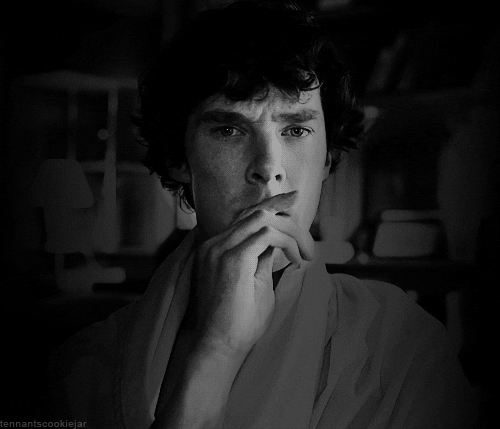 I love Sherlock. I love the new version of it anyway with Benedict Cumberbatch, he is such an amazing actor. I love everything about the show, I love how long they are, however I am quite sad that there is harldy any episode in each season. I could watch this forever. 😀 However, I haven't actually gotten to finish the last season yet so no spoilers please 😀
I am a sucker for series.If I find one I love I just have to marathon it. Like Game of Thrones, Vikings, Stranger Things, Sherlock, Wayward Pines, Vampire Knights (anime), Angel Beats (anime) etc…
I am going to be 21 this year, and I honestly thought that by this time I would feel more mature and adult-ish 😀
But I am still crazy, love young adults books, I mean they are the primary books I am reading: YA and Fantasy. I thought by this time I would read Adult books or more historical fictions etc..  but obviously no… Though I am loving fantasies so I do not think I will ever put them down 😀
I have not actually read the Harry Potter series till last year January (2016) where my sister bought me the whole series in hard back (she must love me :D) and we sat down together she re-reading it for the 100th time and me reading it for the first time. But let me tell you guys, I loved it so much and had re-read them since 😀

I am still in kind of an awe that I was brave enough to start this blog, and how welcoming and lovely everyone is on here that they helped me grow as a blogger. I mean I know I am still just a small one, but you guys are lovely and helped me get through some difficult time. So thank you 😀

I am  not a big fan of book-to-movie adaptations. It always scares me that they are going to screw it up (excuse my language), but adapting a book into a movie is a big risk. The producers obviously can not please everyone and there are always some new standards they have to cover in order to please the majority. They sometimes change things, which again is risky if they're trying to please the people who read the book.
However, I am always really excited to see what they create and sometimes I am pleasantly surprised like with the Hunger Games Series i think they were spot on as well as the Martian by Andy Weiner. But again sometimes I get disappointed like with The Host. I love, love, love the book so much and the film was horrible and so many changes and yeah, don't get me started..
But I am still looking forward to the new book to movie adaptation they are working on. ACOTAR, ToG, Everything Everything, Legend and many more 😀
7. I love bookish Merch. I just signed up first time ever in January to the Fairy Loot bookish box and I was so surprised by how much I actually loved the items and the book included I did get the February box as well. I've been thinking whether you guys would be interested in an unboxing post? Where I can share with pictures all the lovely items included and my opinion of them 🙂
P.s.; I have been thinking for a while whether you guys would be interested in reading my story. Well not really a story it's start of one and not even sure if it is one. But would you guys like to read it? And it could help me as well to progress on with it?
Though I do not want to post it if noone is interested in it 😀
Again thank you very much for tagging me in this fun bookish tag. I had great fun completing this.
I would tag: Songswrotemystory ;  MissAbigail ; ZoeyMusesaboutbooks , Thisismybookshelfblog ; Tiana and Evyreadbooks
If I have not tagged you but you would still love to do this please feel free to do so 😀 It is really quite fun :d
Thank you again for reading guys,
Hope you all have a great week 🙂
By: Amysbookcorner